Find Your Dog-Friendly Apartment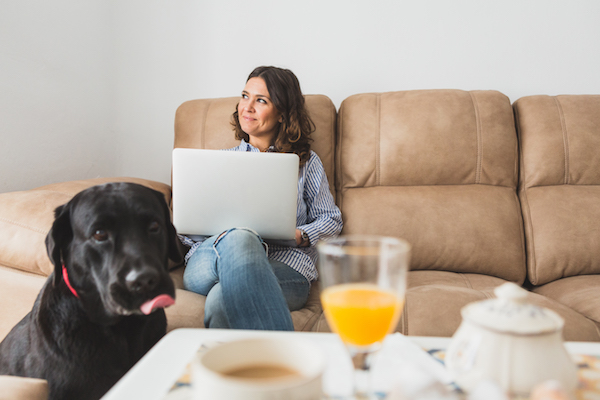 Available Rentals for Dog Owners
As a pet owner, you know first-hand that it's not always easy to find dog-friendly apartments. Many buildings and landlords have stringent rules when it comes to pet ownership, or unclear regulations you have to work to track down. Luckily, now there's a better way.

By searching a real estate portal specially designed for the pet lovers of the world, you won't have to waste time chasing down leads where your pets won't be welcome. Instead, you can do a simple search on bostonpetpads.com and have the information you need right at your fingertips.

When you search for a new apartment, there are always things you're hoping to find in a prospective place. Perhaps you'd love a washer and dryer in your unit, or maybe a walk-in closet or a balcony. But you also have your non-negotiable list—the priorities you absolutely must have to consider signing a new lease. And if you're a pet owner, finding a building that welcomes your beloved fur baby is chief among them. That's where Boston Pet Pads can help.

Now Bostonians have a one-stop shop to find an apartment they'll love with the pet-friendly policies they need. From Medford to Newton to Quincy and everywhere in between, you'll find a world of Boston real estate to choose from the convenience of your home.

Harnessing 20 years of real estate expertise throughout the Boston metro area, the creators of bostonpetpads.com developed the Internet's best destination to find real apartment listings that will suit you and your pup. With real time dog-friendly apartments, you can cut down your searching time and focus in on the viable options around town. Plus, the Boston Pet Pads portal is always growing as users contribute pet-friendly landlords they know to share with fellow pet owners. Make sure to get on the phone with an agent and go over all the details of your specific needs. Perhaps they can come up with innovative ideas that will help you expand your search and options beyond what you thought was even possible!

To start your search for dog-friendly apartments with the click of a button, look no further than the Boston Pet Pads database, the city's largest source of reliable real estate listings specially designed for pet parents. Get started today with your free apartment search to locate a new home that you and your dog will love.